The guest room on the 2nd floor has a size of 14 square meters and thus offers enough space for a pleasant stay. A highlight is the attached balcony, from which you can enjoy a magnificent view. The room is decorated in warm tones and has all the necessary comfort elements such as a comfortable bed, a desk and a closet. Here you can retreat and relax after a long day. Ideally suited for visitors looking for a cozy accommodation.
A few glimpses of the "Type 3" room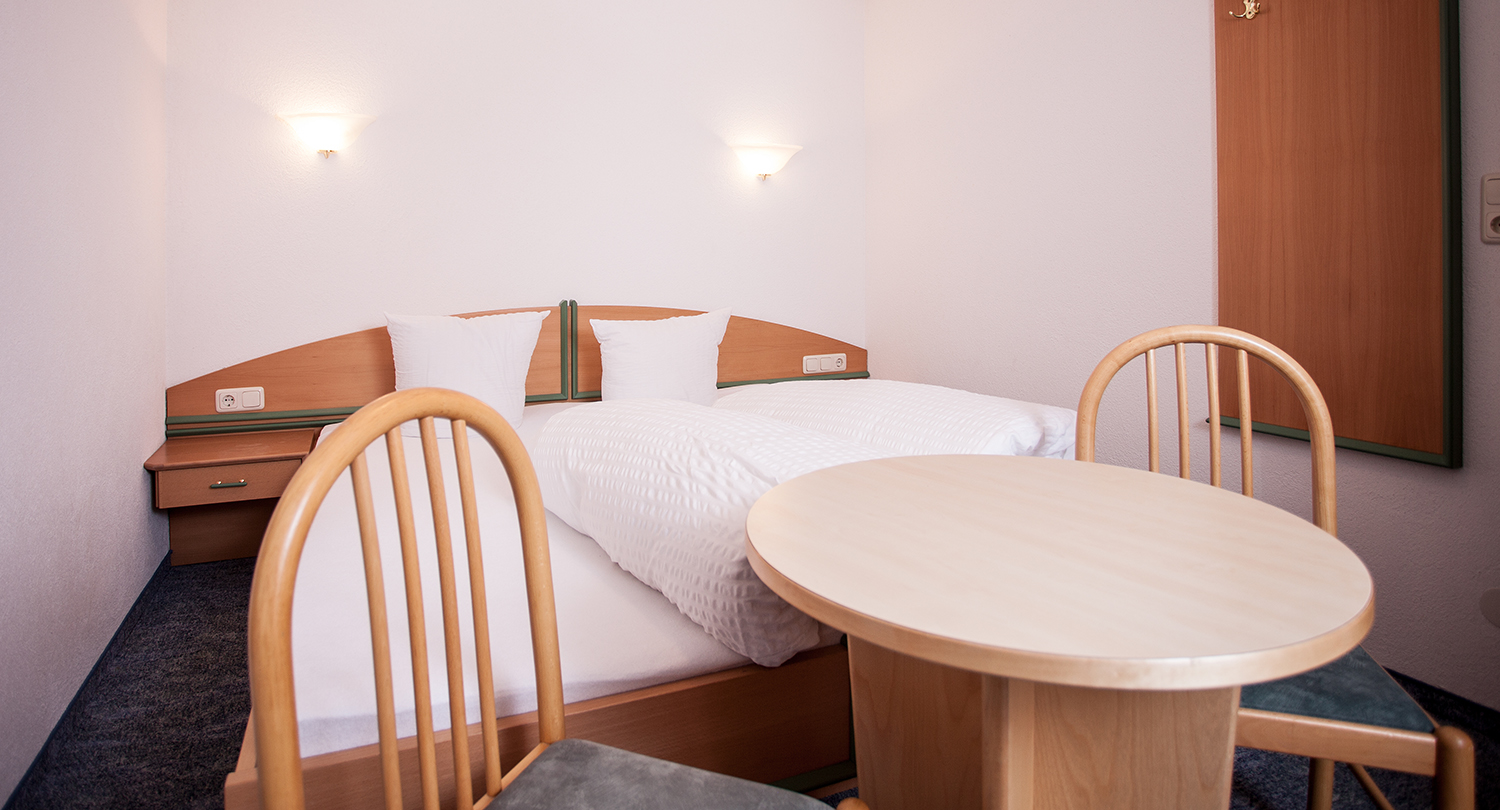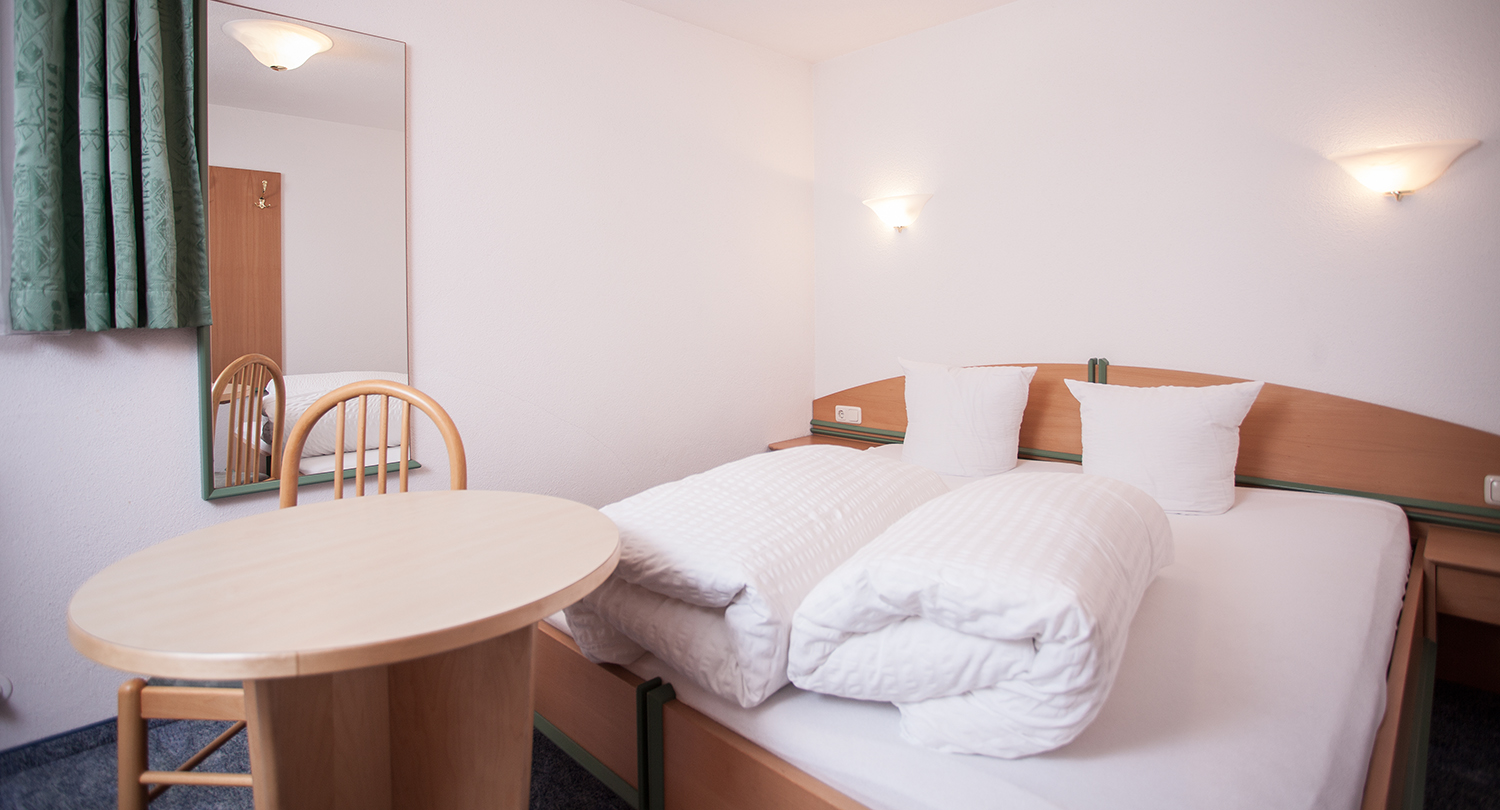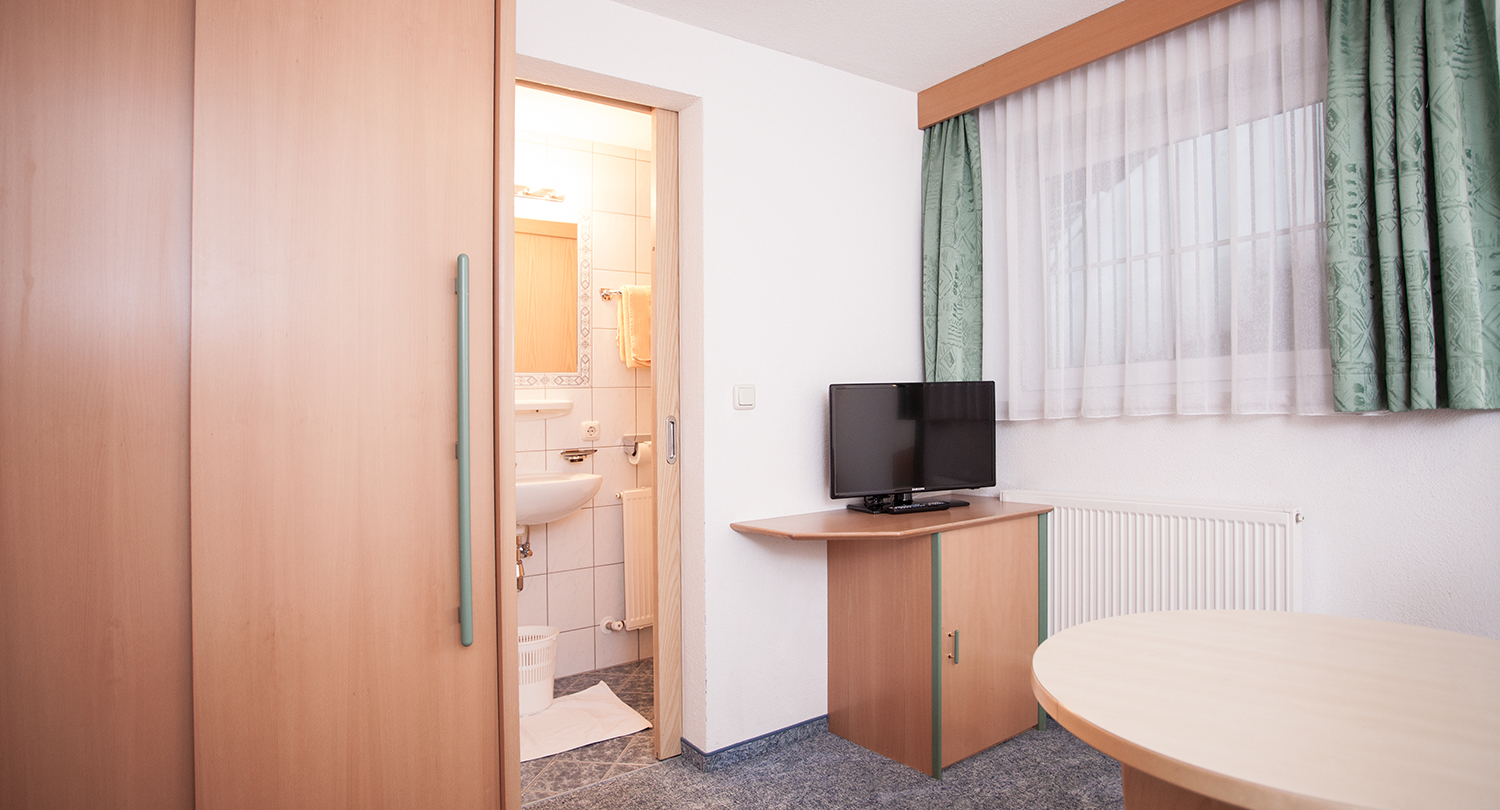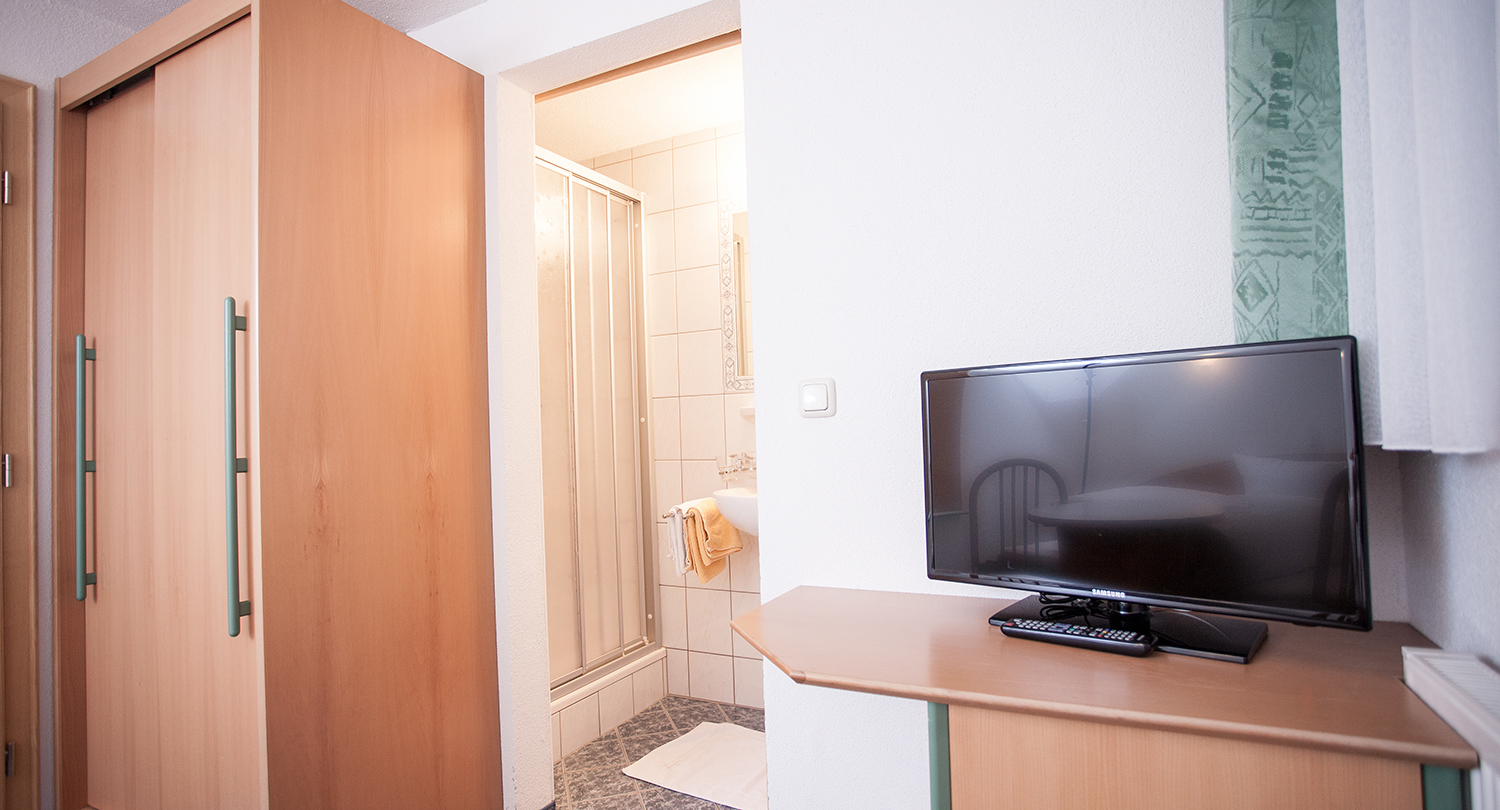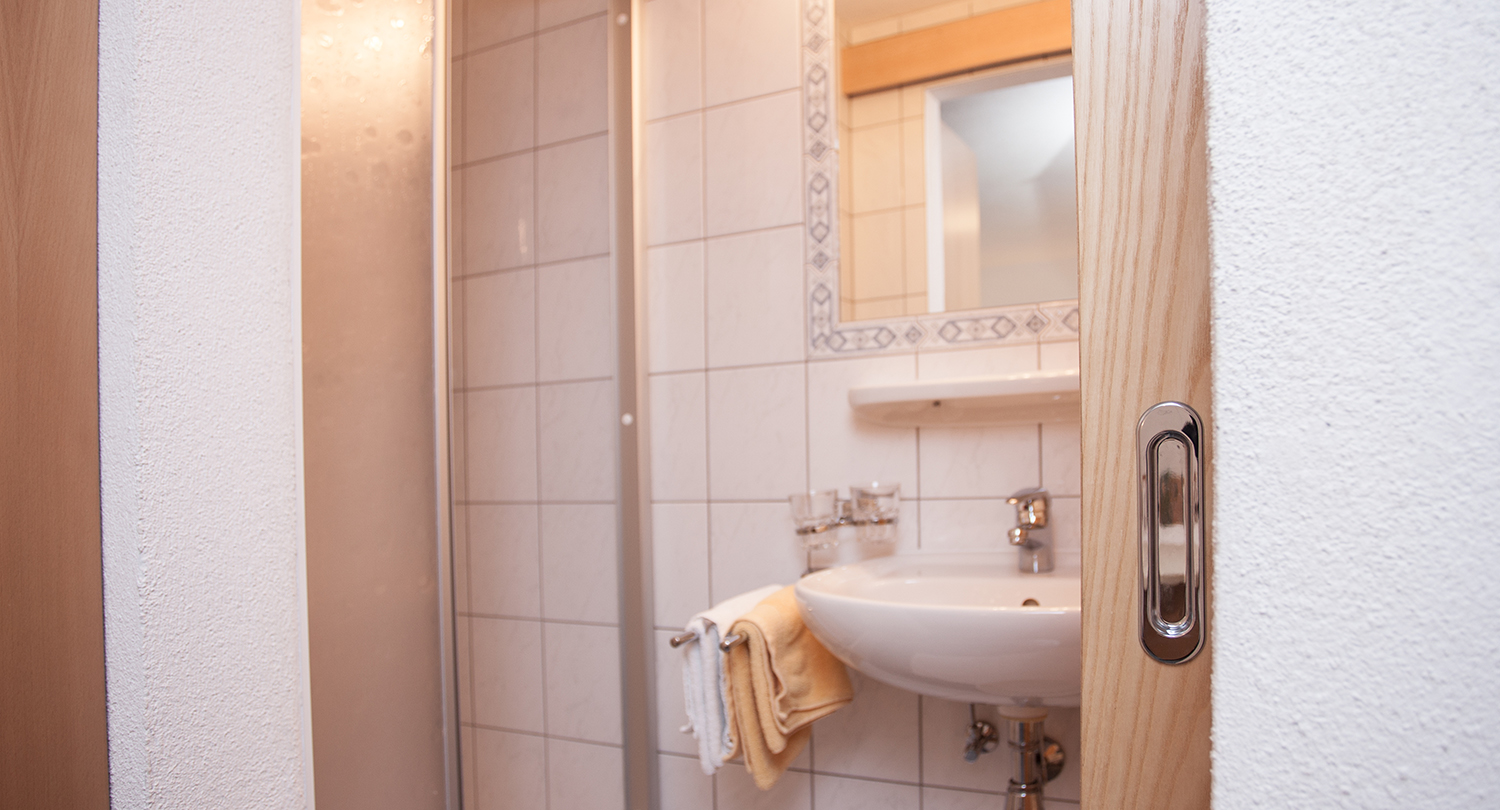 Booking condition
Use of the sauna
Booking condition
The room rates are per day and per person. To the price is added the tourist tax in the amount of €3,00 per day and per person (from 15 years). For short stays (up to 3 nights) a short stay surcharge of €15,00 per day and per person will be charged.
Use of the sauna